Federated Identity Management, Zero Trust, And The FileMaker Platform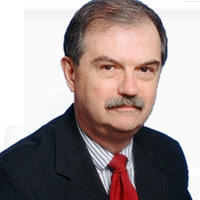 The face of computing and data access has changed enormously over the past decade. In an always-on, connect-from-anywhere, mobile-device-driven world, the network perimeter has disappeared.  With that disappearance has come a variety of new security and business process challenges to the Confidentiality, Integrity, Availability, and Resilience of organization digital assets.  Coupled with growing regulatory strictures, business reputation management requirements, and customer or client trust, modern day information management challenges have multiplied. Verification of authenticity of users who seek to access these assets is now the major information security challenge.
Federated Identity Management is one of the most important concepts in modern Information Security Services. What is it, and how do developers and administrators implement it?  What problems does it solve? How does it relate to the FileMaker Platform?
A new White Paper discusses this and the related concept of Zero Trust Security, something very important to the future of the FileMaker Platform in my view.  You can download the White Paper here:
https://fmforums.com/files/file/105-federated-identity-management-zero-trust-and-the-filemaker-platform/
Steven H. Blackwell
Platinum Member Emeritus, FileMaker Business Alliance
1