FileMaker® Server 12: Bold New Steps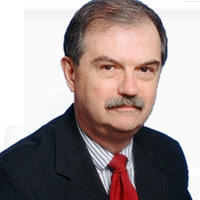 April 27th--Update.
We were recently advised that a last minute change in the encryption level of secure storage resulted in that encryption's being 128 bit, not 256 bit as the attached document on Containers states. This is still a strong level of encryption.
April 4th 2012
Today's release of FileMaker® Server 12, together with its companion FileMaker Pro and FileMaker GO products, marks another important milestone on the FileMaker, Inc. Product Roadmap.
FileMaker Server is at the center of all robust and business critical FileMaker solution deployments. It provides safe and reliable hosting of multiple files for access by multiple simultaneous users employing a variety of clients including FileMaker Pro, FileMaker GO, modern web browsers, and ODBC/JDBC savvy applications.
There is one very important caveat about all this, however. For FileMaker Server reliably and effectively to accomplish its various tasks, it must be deployed correctly, configured correctly, and managed correctly.
There are a number of new features in FileMaker Server 12; likewise there are some very significant changes in the way long-standing features function. It is very important for all FileMaker devel­opers and all IT Administrators with FileMaker Server responsibilities to be aware of these in order correctly and safely to deploy the new version of FileMaker Server.
Wim Decorte and I are pleased to present a series of Technical Narratives that discuss a variety of these topics in some depth and detail.
FileMaker® Server 12 Overview
FileMaker® Server 12 Remote Containers
FileMaker® Server 12 New SSL Features
FileMaker® Server 12 Processes
FileMaker® Server 12 Cache
FileMaker® Server 12 Backups
PDF's of these papers are attached to this BLOG post as an archive. Simply save the Archive by clicking on the file icon and extract the Narratives. Start with the one titled Overview.
Steven H. Blackwell
Platinum Member Emeritus, FileMaker Business Alliance
3