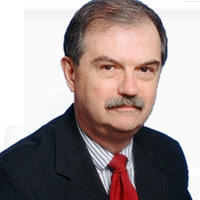 Unskilled and Unaware
Nearly fourteen years ago two Cornell University psychologists authored a definitive study titled Unskilled and Unaware of It. Their core thesis was that persons who were unskilled in any number of domains suffered a dual burden. They reach erroneous conclusions and make incorrect and unfortunate choices on the one hand. And second, their lack of knowledge and competence robs them of the ability to recognize their errors. They are incorrect; yet, they believe that they are correct, and they are unaware of their errors.
In the broader FileMaker community and among significant portions of the broadly-defined FileMaker developer community, this unfortunate set of circumstances manifests itself most vividly in the two areas of FileMaker Server and FileMaker Security.
There are many excellent and creative developers who are providing software development services to internal and external clients on seven continents. The solutions they create solve a vast array of business management problems, allow companies or organizations to grow and better to serve their clients and customers, and streamline organization operations.
A line, seemingly and paradoxically both vivid and yet hidden at the same time, separates these developers from those also having an effective knowledge of FileMaker Server and a clear understanding of how different an environment FileMaker Server is than what FileMaker Pro is. That effective knowledge also allows those developers to offer a stable and secure deployment platform on which their solutions can be run for maximum effectiveness.
There is a considerable body of material extant about FileMaker Server, and most of it is both good and useful. But there is not too much information available about how different it is than the development environment that characterizes FileMaker Pro Advanced or the client consumption environments of FileMaker Pro, FileMaker GO, or the various web publishing options, not to mention such elements as ODBC or JDBC connectivity.
The server environment is poised in my view to increase its significance and importance, not to mention its ubiquity. Thus, it is an absolute necessity that FileMaker professionals significantly increase their knowledge levels about the environments in which the Server products work as well as their knowledge about how the Server products do their work. The developer community, and the customer/client community, must acquire the understanding and the skills to overcome the burdens of being unskilled and unaware.
In 2013, I will be focusing on promoting the goal of achieving that understanding along with the parallel and related one of overcoming a similar lack of understanding and awareness about FileMaker security items.
To begin the discussion about FileMaker Server, I would point out a few key items:
1. The purpose of FileMaker Server is to provide safe, secure, reliable, and consistently available access to data and business processes housed in database files.
2. The purpose of the server hardware housing FileMaker Server is to facilitate and to enhance FileMaker Server's ability to achieve its core objectives. The same is true for the operating system that runs the hardware.
3. A server environment is different than and distinct from a workstation's development environment or a client usage environment. It has its own constraints, requirements, tools and sound operating principles.
As a first step towards gaining more understanding about FileMaker Server, I recommend a review of the FileMaker Server 12 video tutorials by our leading industry expert Wim Decorte found at:
Steven H. Blackwell
The original study by the two Cornell scholars:
Justin Kruger and David Dunning;
Unskilled and Unaware of It: How Difficulties in Recognizing One's Own
Incompetence Lead to Inflated Self-Assessments (Journal of Personality and Social Psychology,
1999, Vol. 77, No. 6. 121-1134)